The Canon's Wedding Day
Washington, DC
January 23, 1988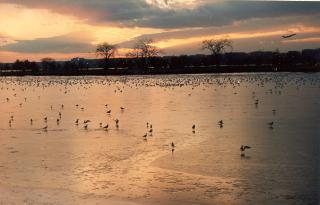 The Potomac River in Washington often freezes solid in January. We, however, were lucky to have just enough ice to support the birds searching for goodies below the ice.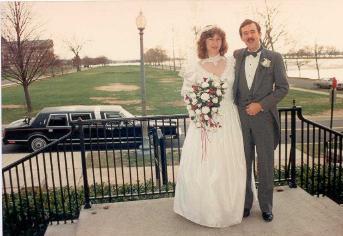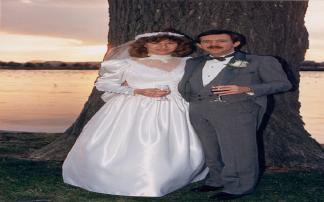 It was such a beautiful day that Jason and Teresa could not avoid having a glass of champaign outside before going into the reception.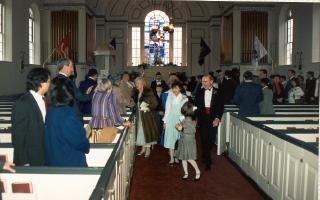 The formal wedding was held at the Naval Chapel on Massachusetts Avenue in Washington, D.C. It was a Catholic ceremony.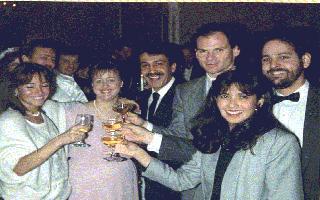 The wedding reception was held at Ft. McNair Officers Club on the Potomac in Washington, DC. Hello to Carlos, Anna, Ashkin, Michael, Michelle, et al.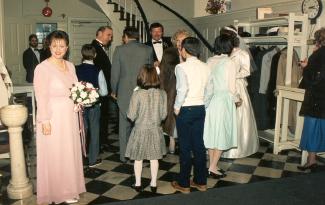 And of course the crowd at 2:00 A.M. still included the bride and groom. Well, they were there somewhere anyway.